Ice Kachang
Dessert made of ice shavings topped with colourful red and green sweeteners and condensed milk. At the bottom of the ice, should sit some red beans, corn and some attap chee (seed of the attap or nipah palm)
Categories: Chinese, Cheng Tng, Ice Kachang, Ah Balling, Dessert
Located at #02-113 Amoy Street Food Centre (Telok Ayer Street), 7 Maxwell Road, Singapore 69111

Show me on map
Located at Amoy Street Food Centre near the edge of the CBD and Chinatown, this dessert stall is a favourite among office workers. Try the yam paste with gingko nuts. Go between 9am-6pm on weekdays and 9am-3pm on weekends.
Email this page
---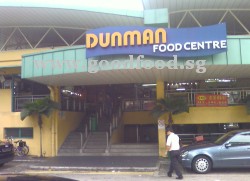 Dunman Food Centre is located at the junction of Onan Road and Pennefeather Road.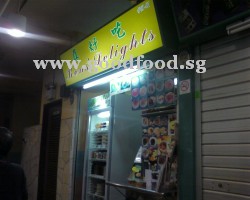 Ken's Delight is located at the basement (unit#01-01) of Dunman Food Centre.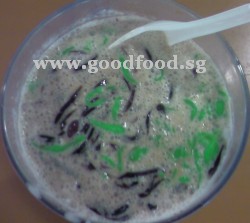 Get this bowl of chendol for $1.50.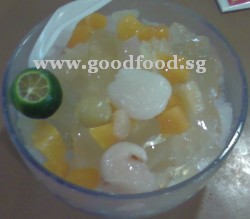 ...or this bowl of cocktail jelly ($1.50).
Categories: Chinese, Cheng Tng, Ice Kachang, Soya Bean Curd/Milk, Dessert
Located at #01-01 Dunman Road Food Centre, 271 Onan Road, Singapore 424768

Show me on map
Get your big bowl of dessert from this dessert and drinks stall. If you're on a walking tour of the area, remember to ask the owner for the tourist brochures of Joo Chiat as well.
Email this page
---
Categories: Chinese, Ice Kachang, Dessert
Located at #01-37 Ang Mo Kio Central Market & Cooked Food Centre, Blk 724 Ang Mo Kio Avenue 6.
NOTICE : This hawker centre is closed and undergoing upgrading (HUP).
, Singapore 560724

Show me on map
Email this page
---

login
to post comments |
email this page